Our Partners
Our partners are specialised institutes and enterprises, mainly in the field of solar thermal power plants or related areas. All of our partners have international experience and are engaged with worldwide projects.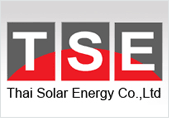 Thai Solar Energy

Project partner
The Thai Solar Energy Co., Ltd. (TSE) is a Thailand based solar thermal plant developer.TSE plans, develops, finances and operates solar thermal power plants. TSE has signed a long term cooperation agreement with Solarlite for supplying and constructing TSE's solar power plants in Thailand. The first 5 MWel plant is under preparation and is to be built at Kanchanaburi by 2010. The second 10 MWel plant is planned to be built at Suphanburi by 2011.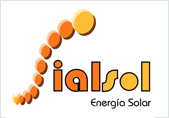 Sialsol Energy

Partner
Sialsol Tu Energía Solar, es una ingeniería española pionera en el desarrollo de proyectos de energía solar termoeléctrica. Desde hace más de siete años, ha desarrollado diferentes proyectos relacionados con las Energías Renovables, siendo a día de hoy el sector de la energía termosolar donde se concentran todos sus esfuerzos. Sialsol, ha ayudado a promover más de 250 MWe desarrollando toda la fase de ingeniería, ha redactado un manual sobre esta tecnología, imparte cursos y jornadas técnicas y en la actualidad se encuentra en plena fase de internacionalización de sus servicios en diferentes países del norte de África.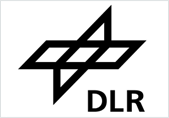 Deutsches Zentrum für Luft- und Raumfahrt e.V.

Research partner
The DLR, German centrum for aerospace technology, is one of the pioneers and is considered as one of the most experienced institutes worldwide in the field of solar thermal power plants. Our cooperation comprises collaborative projects from design to product development.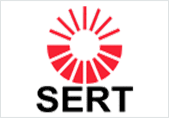 "SERT, Thailand"

Research partner
The School of Renewable Energy Technology, SERT, at Naresuan University is the hub for renewable energies for the Mekong region. Jointly, we operate a department for solar thermal power plants application for rural areas.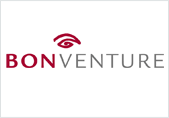 BonVenture

Fund and Foundation for Social Responsibility
In view of increasing social and ecological problems and growing public sector deficits, BonVenture was established by individuals willing to take responsibility for the community. This sense of responsibility stems from, among other reasons, the social obligations which come with prosperity. These individuals will use their available material and intellectual means to advocate efficient solutions for social and ecological problems. At the same time, they aim to encourage other citizens to contribute to and even to replicate these solutions.

The activities of BonVenture and its supported projects will contribute to the improvement of the efficiency of the social welfare system through new private entrepreneurial organizations and competition. In addition, BonVenture strives to improve the transparency of the social sector and, with this model, hopes to inspire other similar funds.
Since 2007, BonVenture has been an investor in Solarlite company.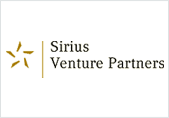 Sirius Venture Partners GmbH
Sirius Venture Partners GmbH, headquartered in Wiesbaden and Düsseldorf, is a venture capital company focusing on technological growth markets. It concentrates on venture capital investments in companies from seed to early expansion phases with an outstanding growth potential through innovative technologies, products and business models. One investment focus is on marketable and commercially attractive products and services in the CleanTech sector.
Sirius Venture Partners also supports its portfolio companies in their strategic planning with its long lasting experience as entrepreneur and financier on an international scale. Wide-ranging expertise in diverse industrial sectors, commitment and access to high-value networks form the foundation for the successful and sustainable growth of its portfolio companies.
As of 2009 Sirius Venture Partners is an investor in Solarlite GmbH.